I am talking about a cheap, truly non-toxic, solid wood bed frame and all certified organic mattress.  Yes it can be done on the tightest of budgets!
$229 untreated, solid wood Crib AND a organic latex mattress
OR
$209 untreated, solid wood Toddler Bed AND a organic latex mattress
One of the first and most common questions is "What is the best organic baby mattress?"
An organic crib and mattress usually has a steep price tag.  I would know, I paid $800 for my solid-wood crib with a custom, zero VOC, non-toxic stain and $550 for a certified organic mattress.  I cringe even as I type it.  That is A LOT of money.  I wish I knew then what I know now.
I just came back from an extended trip.  We stayed with relatives and had to get something for my young daughter to sleep in.  Without compromising on safety and toxicity, I put together a $229 all organic crib.  Yes, you read right, a solid wood crib with a GOLS certified latex mattress.
The cheaper organic versions are usually made with coils that interfere with earths magnetic fields and in-home electric EMFs and really mess with our bodies.  Knowing EMF concerns I would not put a child on a coil mattress.  Read how I mitigated EMFs in my home.
If a mattress you are considering costs under $500, look twice – there usually is a reason.
A brief background
Conventional mattresses are typically made with polyurethane foam, are full of carcinogenic flame retardants and are 'waterproof' with use of hormone-disrupting vinyl.  Do not be misled with creative advertising of 'soy' or other 'natural' foams – typically a 'soy' mattress is only 20-30% actual soy and the rest is polyurethane foam, soaked in those same toxic flame retardants.
Vinyl or PVC

Used for waterproofing, Vinyl (polyvinyl chloride or PVC) is one of the most harmful and environmentally unfriendly plastics in use today. Vinyl chloride is a combination of petroleum and chlorine, and is a known human carcinogen.

Polyurethane Foam

Most crib mattresses are filled with Polyurethane foam, which is made from petroleum and, depending on how it's processed, may contain various chemical additives, including formaldehyde, benzene, toluene, and other unpronounceable things you'd never want your baby to breathe. It's also highly flammable, which leads us to our next set of concerns.

Fire Retardants

Because most of the materials used in conventional mattresses are highly flammable (many are made from petroleum), the law dictates mandatory saturation with flame-retardants.

These additives (most often PBDE or TDCPP) are linked to immune suppression, hormone disruption, developmental delays, learning and memory problems, behavior changes, and cancer.      (source)
The word "vinyl" makes me cringe.  It is the most toxic plastic in existence.  And it is put on baby mattreses!  "Vinyl plastic products expose children and all of us to harmful chemical additives such as phthalates, lead, cadmium and organotins — all substances of very high concern."(source)  Phthalates are not bound to the vinyl and are constantly leaching for life of the product.  Our sweet babies are breathing these toxins and absorbing them through the skin.  These chemicals have no business being in a baby mattress!
Most mattresses are made with polyurethane foam.  It is cheap, easily available and also very toxic.  Polyurethane foam mattress can offgass for up to 10 years.  Even though one cannot smell the off-gassing, it is still there releasing low levels of toxins into the air.  With the windows closed, the levels can get astronomical.
Every mattress must meet flammability requirements.  The government does not care how – by using carcinogenic flame retardants or by using natural flame resistant materials such as wool.  Polyurethane foam is extremely flammable, therefore they are soaked in chemical flame retardants.  Throughout the years, some chemical flame retardants were linked to cancer and were eventually banned but some still are widely used.  "A common flame retardant now being used is chlorinated Tris (TDCPP), which has been found to change the DNA of people exposed and is listed as a carcinogen. This is the same fire retardant chemical that was removed from children's flame retardant pajamas back in the late 70s because it was suspected of causing cancer. But it wasn't formally banned, just voluntarily removed so now it's in couches and mattresses! It is absorbed through the skin – that's why it was removed from children's sleepwear. It's also now in the household dust of most homes."(source)  And if Tris is not used, something else is and chances are it is just as toxic.  An excellent documentary to watch on this issue is Toxic Hot Seat, available on HBO.
There are some companies that will remain un-named that play the "natural" card.  While they do use wool and cotton and safe plastics like polyethylene, those materials are not certified.  Meaning the cotton was sprayed with pesticides, and so was the wool.  Pesticides stay in cotton batting so getting a mattress with organic cotton batting is essential.
It is important to choose a truly organic mattress.  Companies like Savvy Rest, Lifekind, Holy Lamb Organics and finally (not my top choice but acceptable) Naturopedic are reputable.  All carry a hefty price tag.
My favorite?  Savvy Rest.  After an immense amount of time researching, I chose Savvy Rest Serenity for my children's beds and for our bed.  It is the only company that uses ALL certified organic components – latex, wool and cotton.  If the price tag doesn't scare you, make sure to choose Dunlop latex as Talalay cannot be certified because it is processed with chemicals.  I also have their 100% organic wool pillows and they are holding up very nicely, not losing shape like others I have had in the past.
Buying a solid wood crib is a another concern – is it truly solid wood?  Does it have particle board or plywood pieces that may off-gas formaldehyde or other toxins?  What about the stain?  Most advertise non-toxic but will it off-gas for years?
If the budget is a concern, I came up with an equally organic solution at a fraction of the price.
Lets get right into it
You will need:
$149  Savvy Rest Large Doggie Bed (Formed Latex, Large 37" x 47") I chose Natural Color
$79.99  SNIGLAR Crib from IKEA
Optional:
The Savvy Rest Large doggie bed is made of latex, wrapped in organic cotton.  It is the same material human mattresses are made with.
Follow the diagram.  Cut along the gray lines.
Unwrap the latex and measure 27.5" along the 'height' side (the 37" side).  Cut.  Do not worry if you cut with extra room (28") – latex is will take shape of the crib.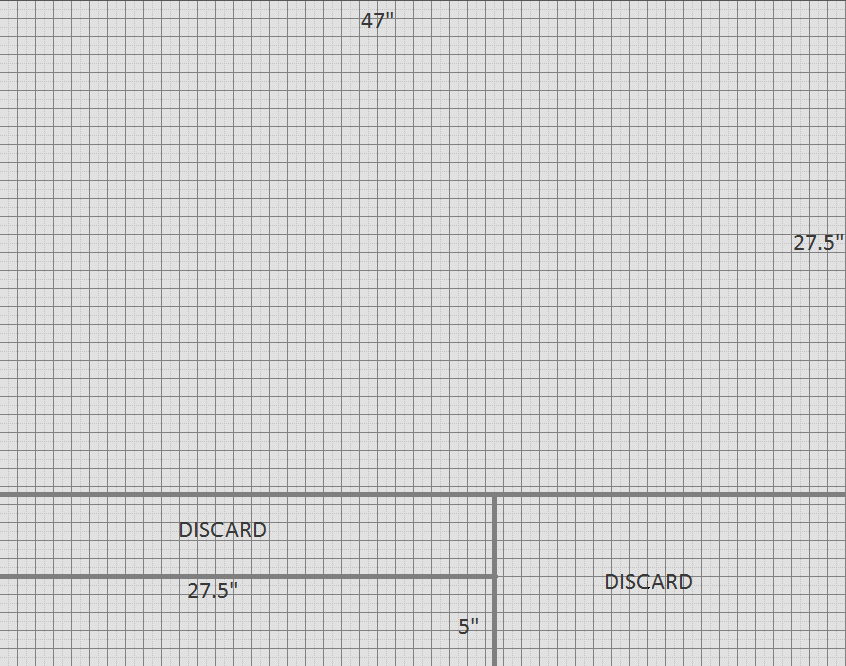 With the portion left, measure a piece 27.5" by 5" and cut out.  Place next to the larger piece inside crib.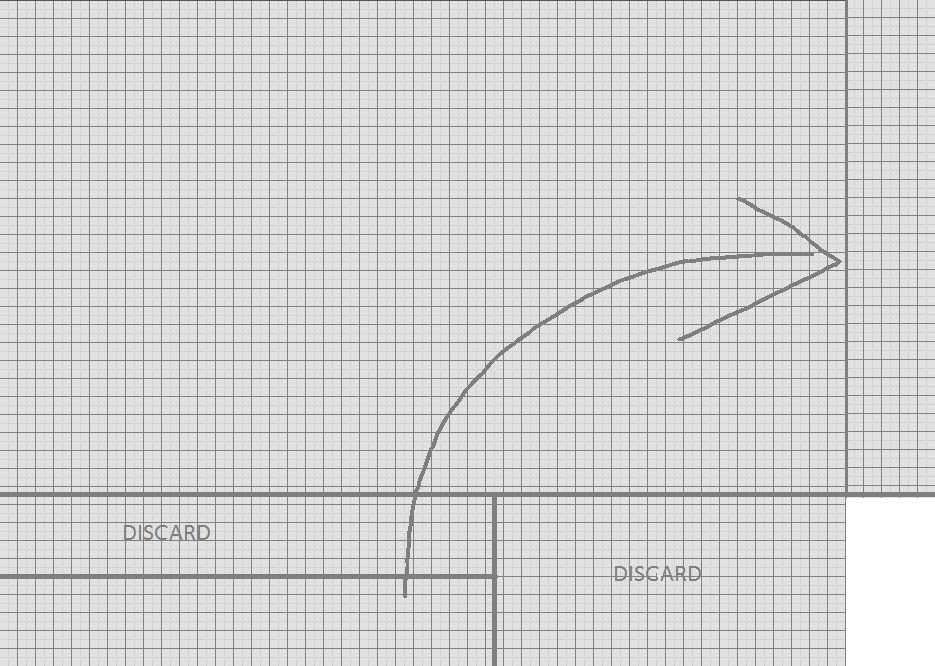 Optional: Take thick string and loosely sew the two pieces together.
Make a cotton 'cover' from the leftover casing fabric.  I was lazy so I cut it to shape and wrapped it around the mattress.  A fitted sheet held it in place nicely.
I also added this non-toxic organic cotton waterproof mattress liner and this organic cotton quilted mattress pad (they also have fitted options if you like).  These organic cotton crib sheets were the most budget friendly.  Here is the final look that is missing a fitted sheet for clarity of picture.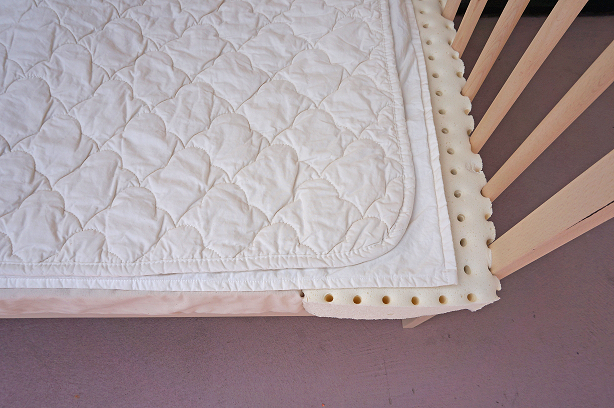 Save the remaining pieces of latex – they may be used to make a toddler bed mattress in the future!
Toddler Bed
You will need:
$149  Savvy Rest Large Doggie Bed (Formed Latex, Large 37" x 47") I chose Natural Color
$59.99  SNIGLAR Children's Bed Frame from IKEA
Optional:
Follow the diagram.  Cut along the gray lines.
Unwrap the latex and measure 27.5" along the 'height' side (the 37" side).  Cut.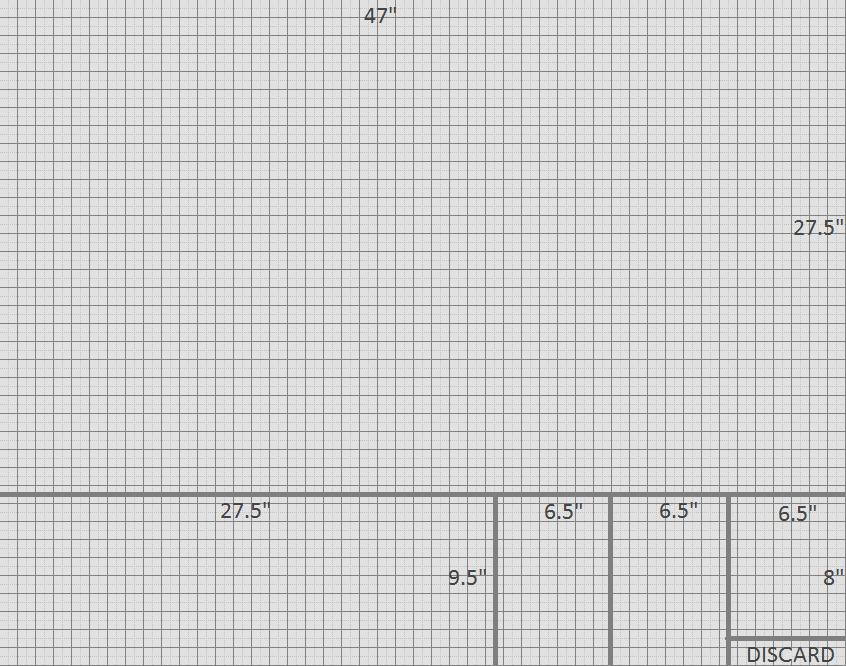 Take the leftover 47" by 9.5" rectangle and measure according to diagram, a piece 27.5" by 9.5", and three 9.5" by 6.5".  "Try on" the pieces inside the bed.  You should have a 1.5" excess on one of the pieces.  Cut it off.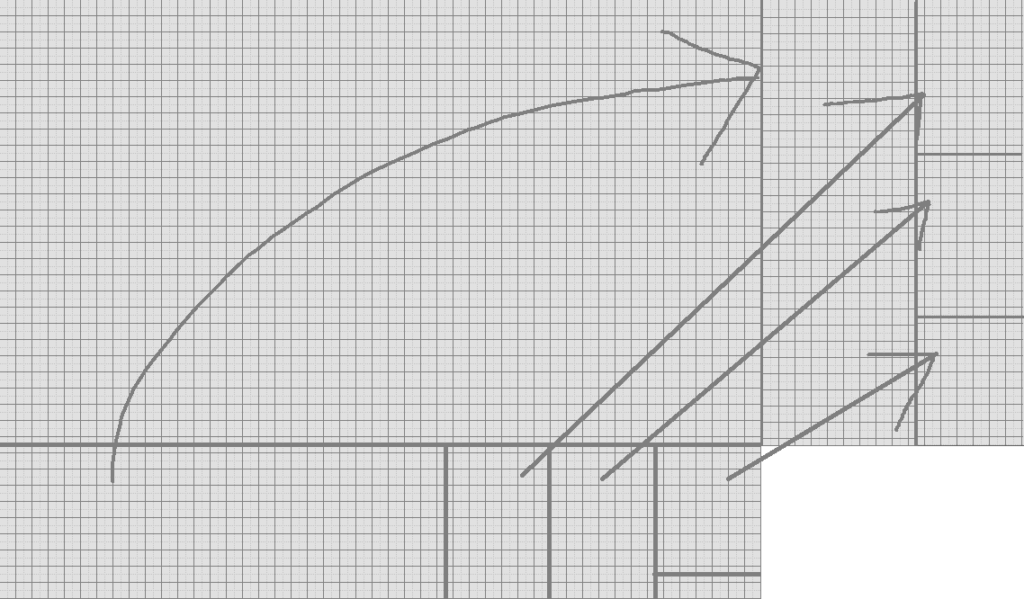 Optional: Take organic thread and sew the pieces together.  This will keep the mattress together.
If the mattress is too hard, purchase anther doggie bed, cut the latex the same way and place the two "mattresses" one on top of another.  This is the way an adult mattress is put together.  An adult mattress consists of a 'case' and 3 layers of latex that you put one on top of another in your home.
Although not  necessary, I would put the child's feet where the pieces are put together.  With the thick fabric over the latex, one should not feel the "seams" but just in case, that's where the feet go!
A queen or a king size bed?  No problem!  Click here for a guide on creating a certified organic $600 Twin mattress or an $800 queen/king mattresses.
Almost no budget?
Nothing can be done to prevent the flame retardants leaching unfortunately.  The only option is to not have them.  "To prevent off-gassing, invest in a BabeSafe mattress cover.  It is better than not having anything.  Make sure to get this specific brand.  "Low density, food-grade polyethylene is safe and non-toxic. It has a simple molecular structure that does not require toxic chemical additives like phthalates and other unsafe plasticizers. BabeSafe mattress covers (made in New Zealand) are made with a specially formulated polyethylene that has been tested and confirmed to block off-gassing and will not off-gas itself. These covers are safe for covering baby and crib mattresses." (source)
BabeSafe does not unfortunately manufacture a cover for a toddler bed or an adult bed;  the closest I have found is No-Chem Bed Solutions.  It is made of the same 5.5 mil food grade polyethylene.  Although not tested as the BabeSafe cover, it may be a good option.  When we travel I take our No-Chem mattress wrap and throw it over the hotel bed.  Cover it with my own sheet and viola, I have a somewhat non-toxic bed for me and my children to sleep on temporarily.  If this was my only option at home, I would buy an organic topper for comfort to go over the plastic wrap.   I does get uncomfortable to sleep on after a while.
Another option is polyethylene sheeting available in rolls at home improvement stores, usually in the Pain section.  Choose the 6 mil version.  I will disclose that I have not looked at the quality.  Although it is polyethylene, please contact the manufacturer to see if it is 'food grade' and is pure, 100% polyethylene.